I'm not starting school for another couple weeks and I'm finally feeling settled. Do I dare say settled? Well, yes...lots of things are coming together! I enjoyed looking through last weeks link ups to gather a special collection for you - FUN WAYS TO KEEP THE KIDS BUSY! I see lots and lots of fun times ahead!!! Now...here goes -- check out this weeks:
It's a great weekly link up filled with

parenting tips

,
activities for kids

,

stories

,

crafts

,

recipes

and much more!!
As a new Mom's Library Librarian you'll see posts from me every week
so be sure to subscribe to me here at Home Is Where They Send Us and follow
me on Facebook so you don't miss the link party next week!!
THIS WEEK'S FEATURED POSTS:
Melty Beads
: Ok, so who doesn't love melty beads? These little itty bitty
choking hazards
beads are a favorite in our home. The kids usually just create
messes
masterpieces but here is a blog with lots of amazing ideas. I'm going to be sure to show this blog to my oldest daughter and we'll test out some of these cool projects soon! This probably means tomorrow in her vocabulary and in mine -- sometime this year :) I love that there are lots of options to do though! VERY COOL!!
Inspired Art for Tots
: We love crafts. I'm not sure if its because I have girls or what...the kids love crafts. I usually allow the kids to spend their money on fun art kits, we receive Kiwi Crates each month and we always find some great deals in dollar bins. This means we have TONS of leftover craft supplies...and now here is some INSPIRED art for tots. I'm always looking for new ideas. This had some! Very fun!!! And,
lucky me
more beads
!
Fizzy Dino Science: This blog is about dinosaurs...what more could a boy want? I'm so excited that Achoo will be doing more projects with us this year. I'm planning on lots of Sensory Bins! This bin looks amazing!!!!!! I love that we could create it, play with it and then make it fizz. Achoo will think this is the best thing since chocolate. Yah...he will love it. This is a must, must, must do for us. Are you into Sensory Bins?? If so --- you NEED to try this!!
!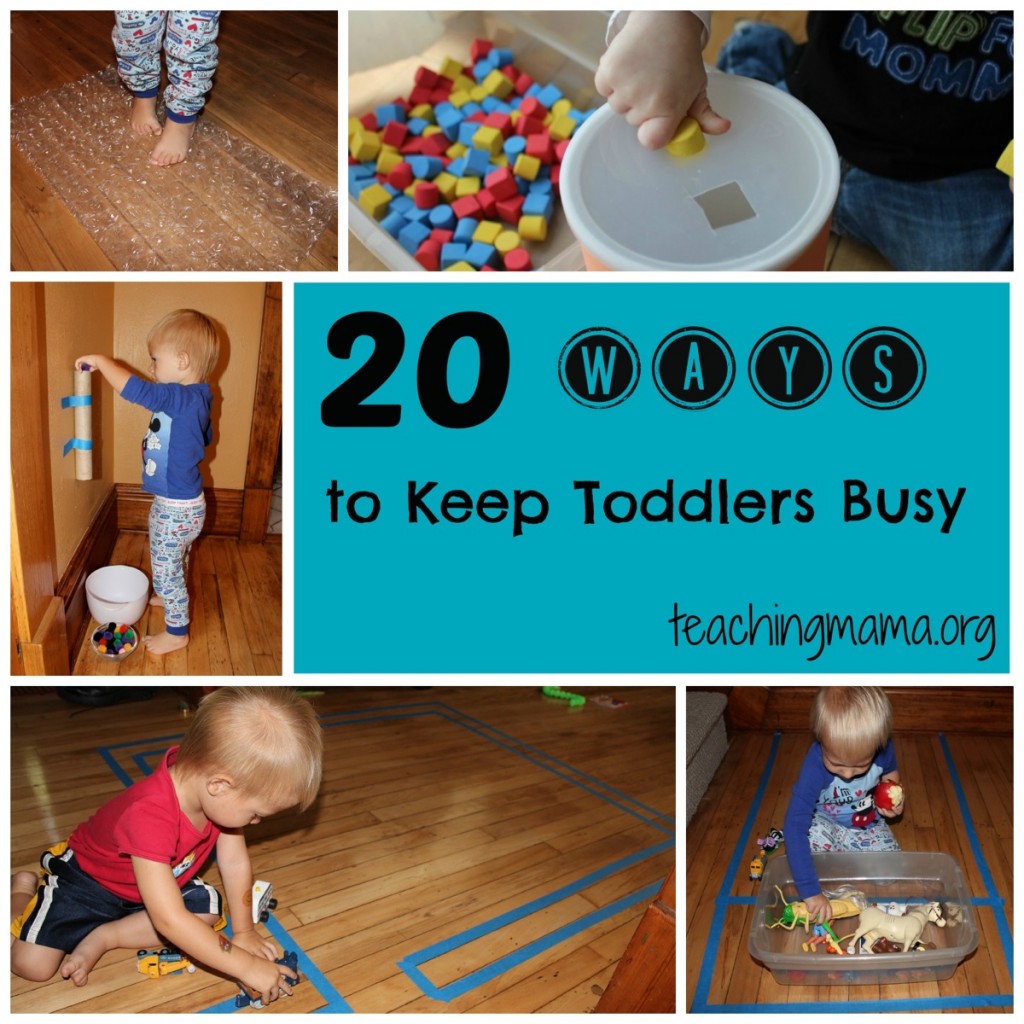 20 Ways to Keep a Toddler Busy
: Can you believe that my little baby is almost 1? I can't. Time seriously flies. Well, she's toddling - like all over the place. And, everytime I turn around she's into something. I cannot even begin to tell you how different she is....we've had to add extra baby locks and even contemplated one of those toilet locks. She is all over the place and if you think anything is safe -- you are wrong! Yes, I need this....no question! 20 ways to keep toddlers busy! This will hopefully give me some (
maybe 5 minutes here or there
) time to prep our busy schedule!
Would you like to participate?
Support your fellow bloggers and visit 2 other links.
*By linking up, you are granting me permission to use and/or re-post photographs from your blog or website*