Little baby A turned 9 months old last week...or heck, maybe it was actually a little over a week ago. Last week I took her to get her 9 month milestone photos done with the amazing Christina Frost Photography. I needed to share some of them with you...and also update you on baby A.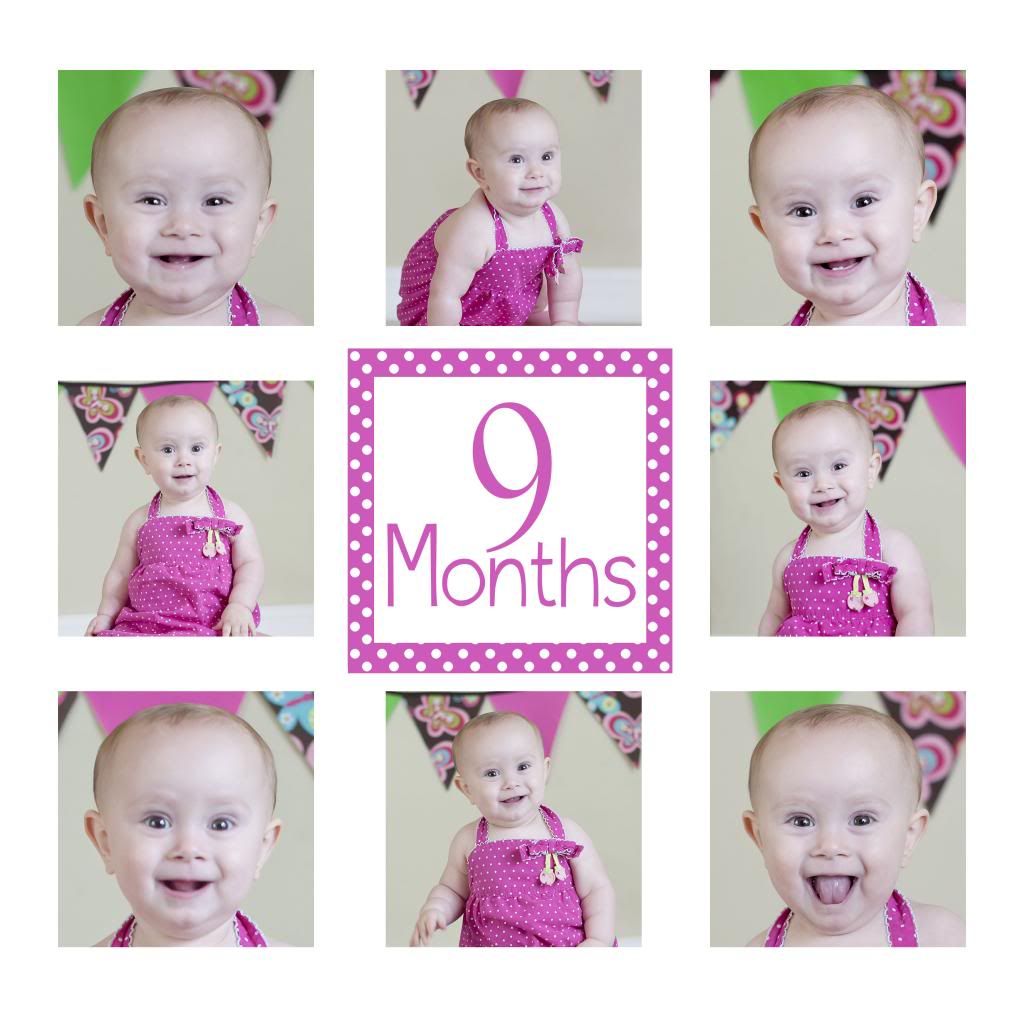 Is she not just the most AMAZING thing ever? She really is quite the addition to our family...we all just love her to pieces.
She weighed in this month at 18 pounds 15 ounces and stretches out to 26 and 7/8''. I told Joe I refuse to round up to 19 pounds and 27'' -- we are keeping her little as long as possible. In fact, the day before she was 9 months when someone asked how old she was I said "8 months" :)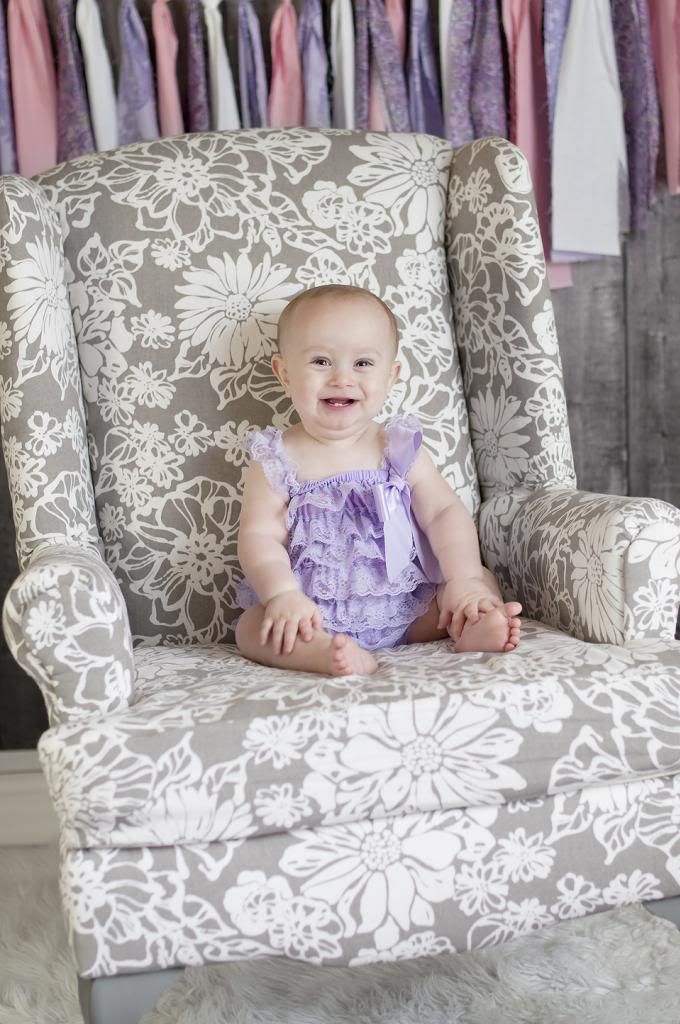 And, this photo is special because...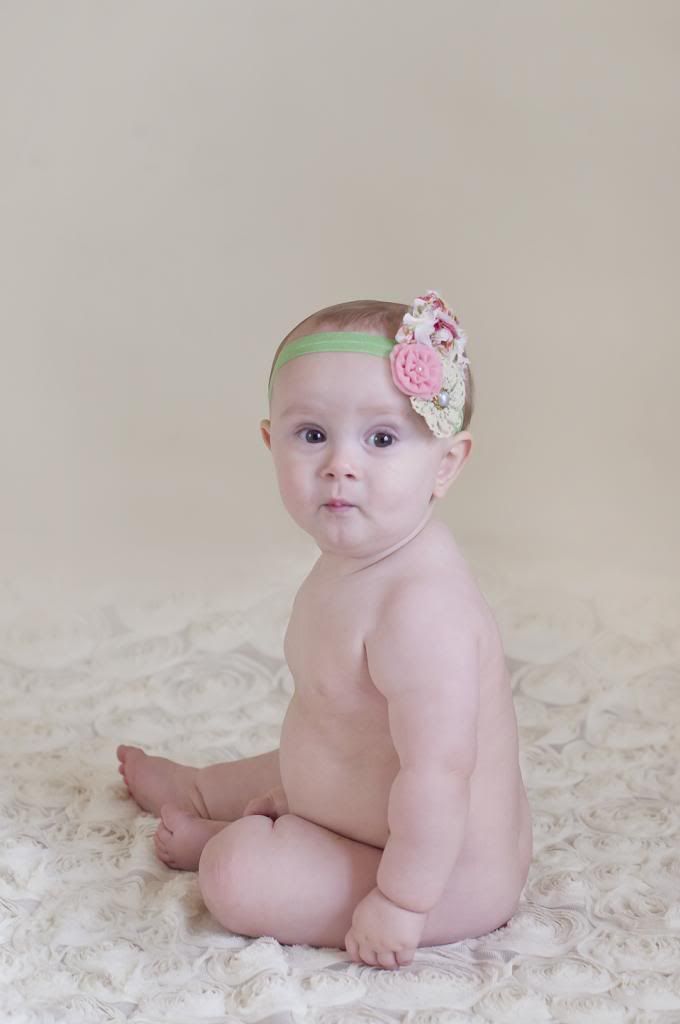 she is wearing the same headband and on the same blanket as she was in this one...OH MY WORD HAS SHE EVER GROWN...
It must be her new found love of food. It seriously JUST hit when she was 8 months old. One day she was like feed me and wanted everything in sight. Ok, maybe not everything...puffs, toast, pancake, pizza crust, CHEERIOS, yogurt, oatmeal...you know the stuff I eat. Today she ate half an avocado at lunch at this mexican place on the Riverwalk. YUM!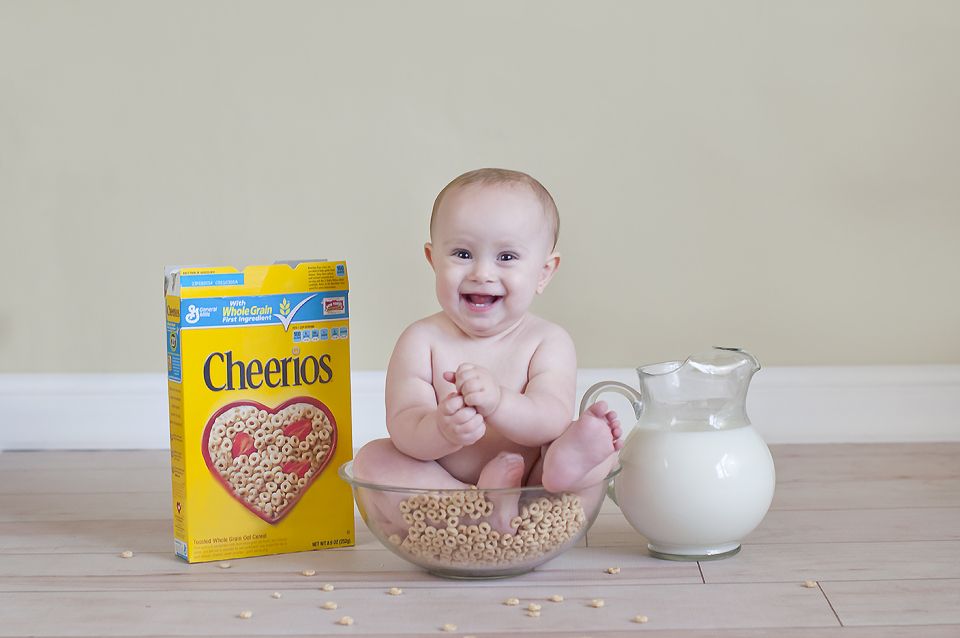 She still has the same two bottom teeth (that came in when she was 7 months old -- her very special Disneyland souvenir).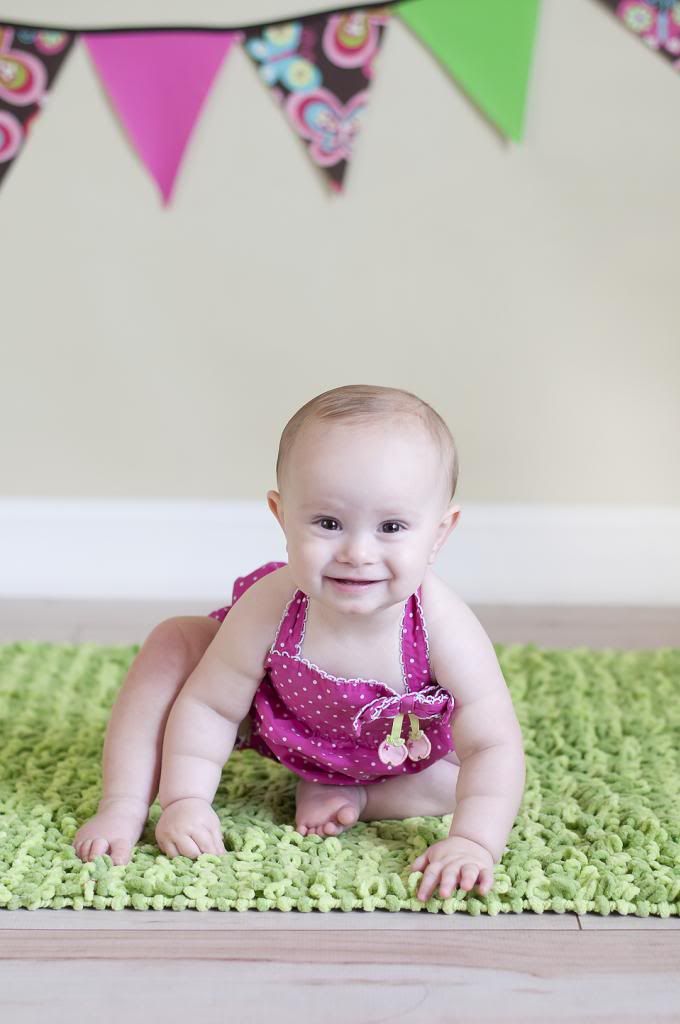 There were just so many adorable photos...I couldn't help but share. She's crawling (above photo), climbing and sitting on things (below photo), climbing into things (tubs), cruising furniture, chasing the dogs, playing with her brother and sisters...she is a very, very incredibly happy awesome baby.
Oh...and just so you can see...sorry little man wasn't in the photo...she loves her sisters too!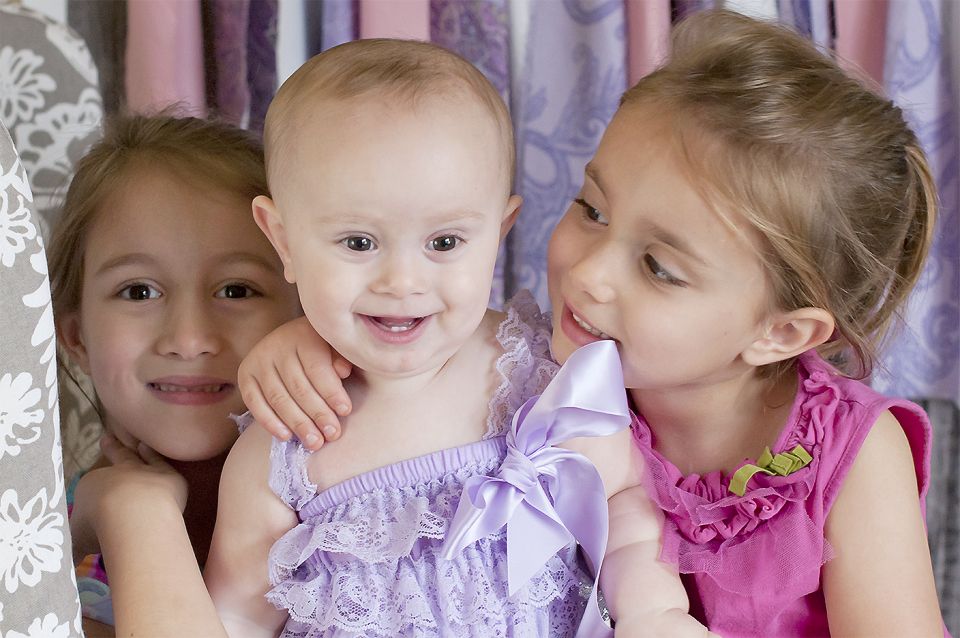 Hope you enjoyed all the photos as much as I did - thanks Christina Frost!