Five years ago today my world changed for the better.
I woke up in a hotel room on a beach in Florida. The majority of the day is a blur in my head about what happened when and where...but at sunset, I walked down the aisle of sand in front of our family and married my soulmate.
Our ring pup: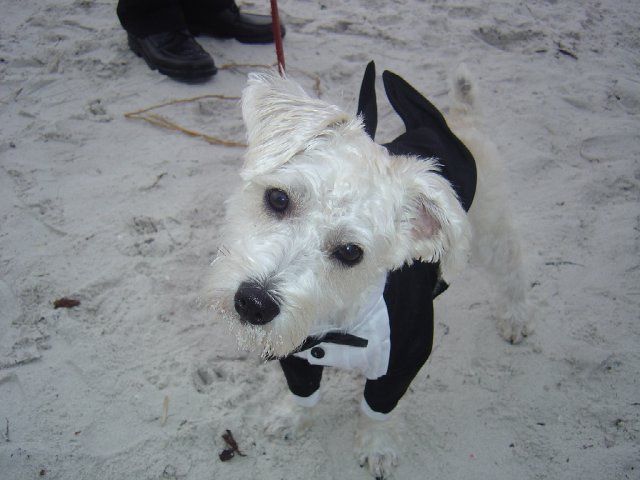 The actual ceremony...we were looking for small and intimate as you can see...but look closely and you'll see people were watching us from their balconies...and the boats that passed, the pool area and even down the beach...
All of us:
Me and Joey B.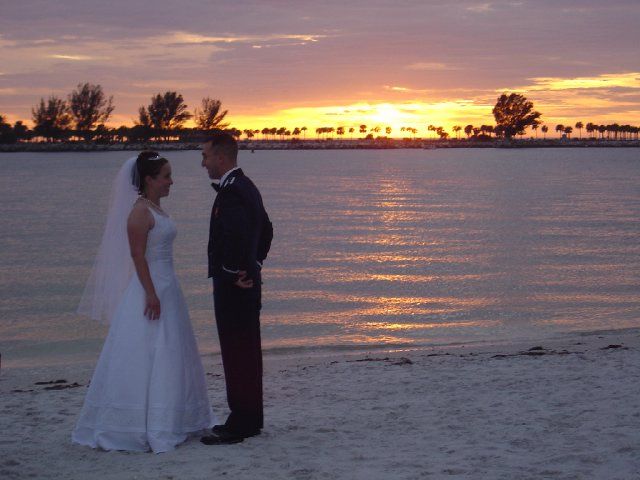 And, a picture from our reception two or so weeks later...
If you would have asked me five years ago where I would be today or what I would be doing...I'm not sure I could tell you I'd be here. Never in my wildest dreams would I have thought we'd live in three different states (Massachusetts, Ohio and Virginia) or owned two different houses! Especially because we thought our follow on was Ohio until 2010! I don't know that I could have told you I'd have two beautiful girls that light up my world each day...and another baby on the way.
I tell you what though...I wouldn't change anything.
We have had our good times...and our bad (doesn't everyone?). We've had many, many happy moments...and unfortunately a few sad. Joe is my best friend and he's my world. I cannot picture the rest of my life without him in it...he has been a complete blessing and I am so happy to know him, love him and be married to him!
Happy Anniversary Joey B! I love you! (And who couldn't love you...you're just so cute!! -- even after five years!)
To many, many more years of marriage...filled with happiness and laughter!